Whether you are a serious planner mom or a spontaneous fun family, they have some ideas to share with you. Because art can be the cherry on top of all your learning at home and kids thrive when they can use their hands and exercise their creativity!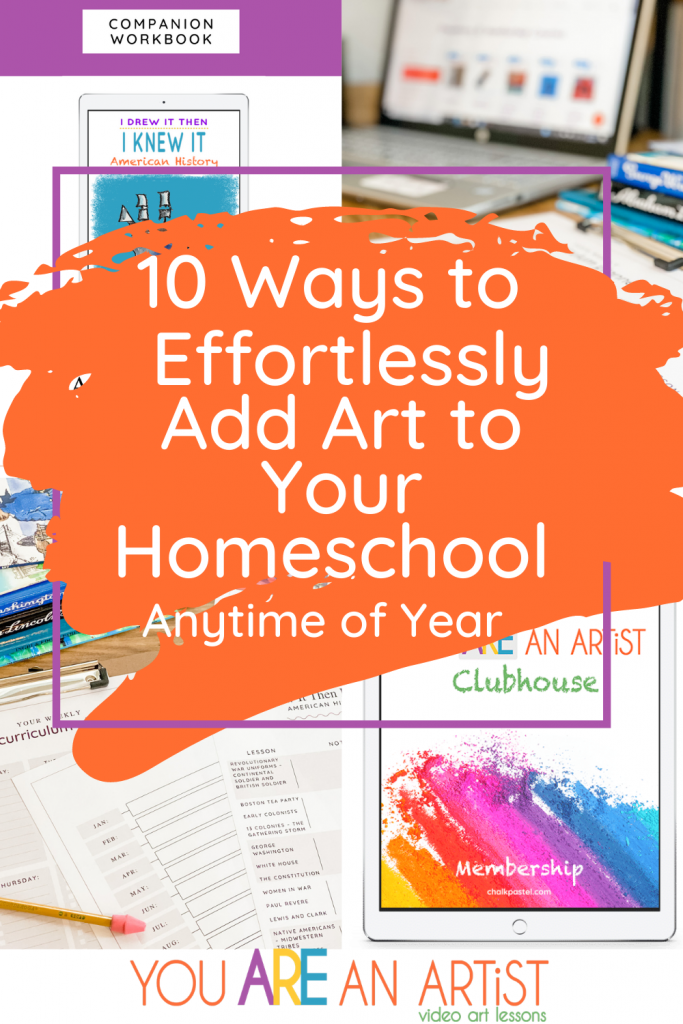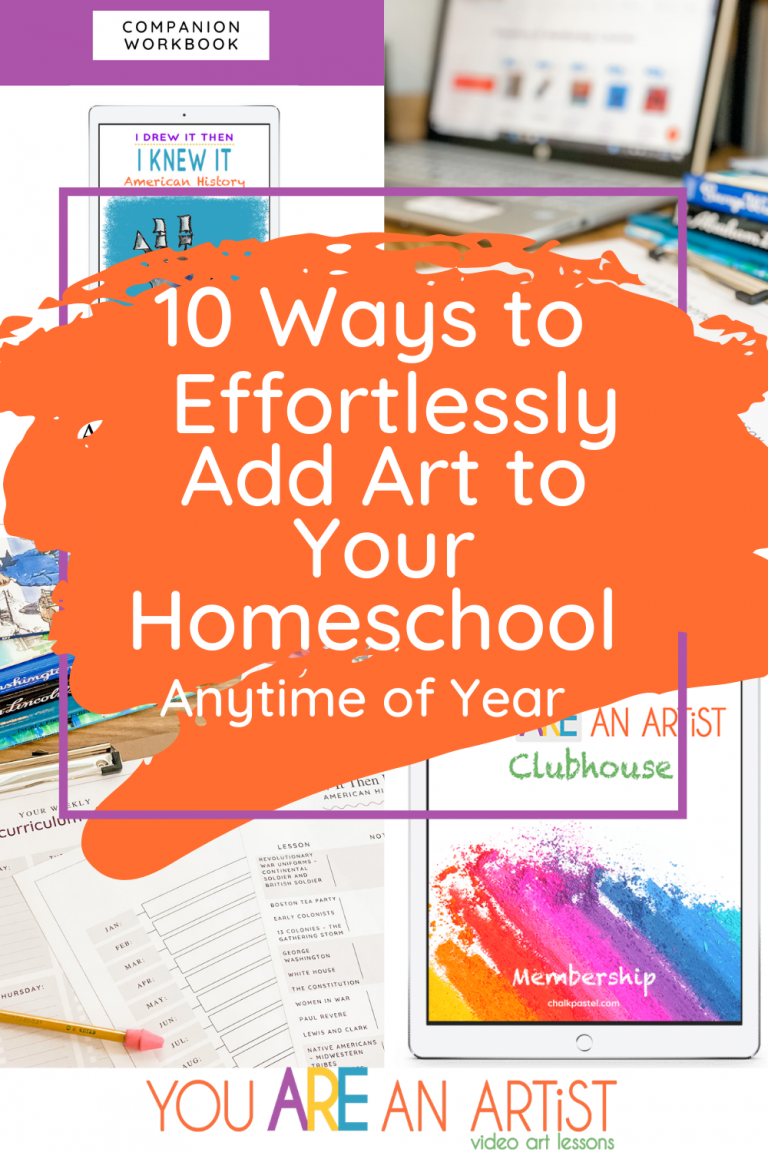 Tricia and Nana at Chalk Pastel just make life SO much easier for the homeschool parent by creating the Art Lesson Calendar! The calendar is a beautiful visual suggesting a delightful art lesson for every day of the month. 
Would you like to access over 600 art lessons anytime? With your Clubhouse Membership you can sign in to your membership and browse through all the available lessons and choose. Easy!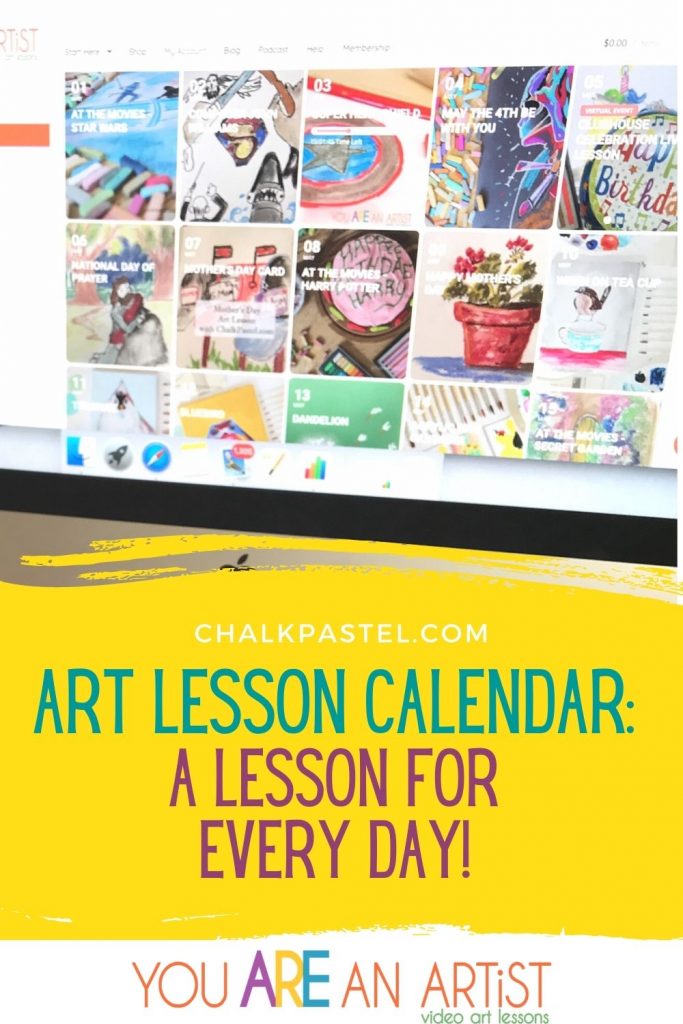 Coordinate with your curriculum
Since You ARE An Artist has a wide range of art lessons spanning from history, science, nature, famous artists, composers, presidents, Bible, hymns, inventors, space, and more – you can find an art lesson to coordinate with just about anything you may be studying!
I have created a resource just for you so you can match up Music Art with science and History!
And of course, You ARE an Artist is included!
Touch  Taste  Smell  Hear  See
Study after study has shown that learners of all ages do best when the material is presented in a multisensory format. Text combined with video, hands-on creative activities, and even art as a way to demonstrate understanding have all been proven to contribute to more successful learner outcomes.
How to get your freebie. When you purchase a membership with YOU ARE  AN ARiST send us (contact@yellowhousebookrental.com) a screen shot of the receipt and we will send you this time saving, learning explosion resource for free.
If you have a teen, you know that two fine arts credits are suggested for high school graduation. This might just be what you teen wants!
Click here to see how simple it is to receive an art credit using chalk pastels. 
Does you teen love music? Than Music in our Homeschool has the courses you teen will love to fulfil fine arts credits!
Oh, how I wish these resources were available to me when we homeschooled! This is such a great time to homeschool..... So many options! Make sure you take advantage of them. Learning should be fun!