Posted by Michelle Osborn on
As part of my Shakespeare for High School series I would like to like to cover at least one tragedy and one comedy. While we have also covered Romeo and Juliet (which is also a tragedy), for the purposes of talking specifically about a Shakespearean tragedy we are going to study Hamlet.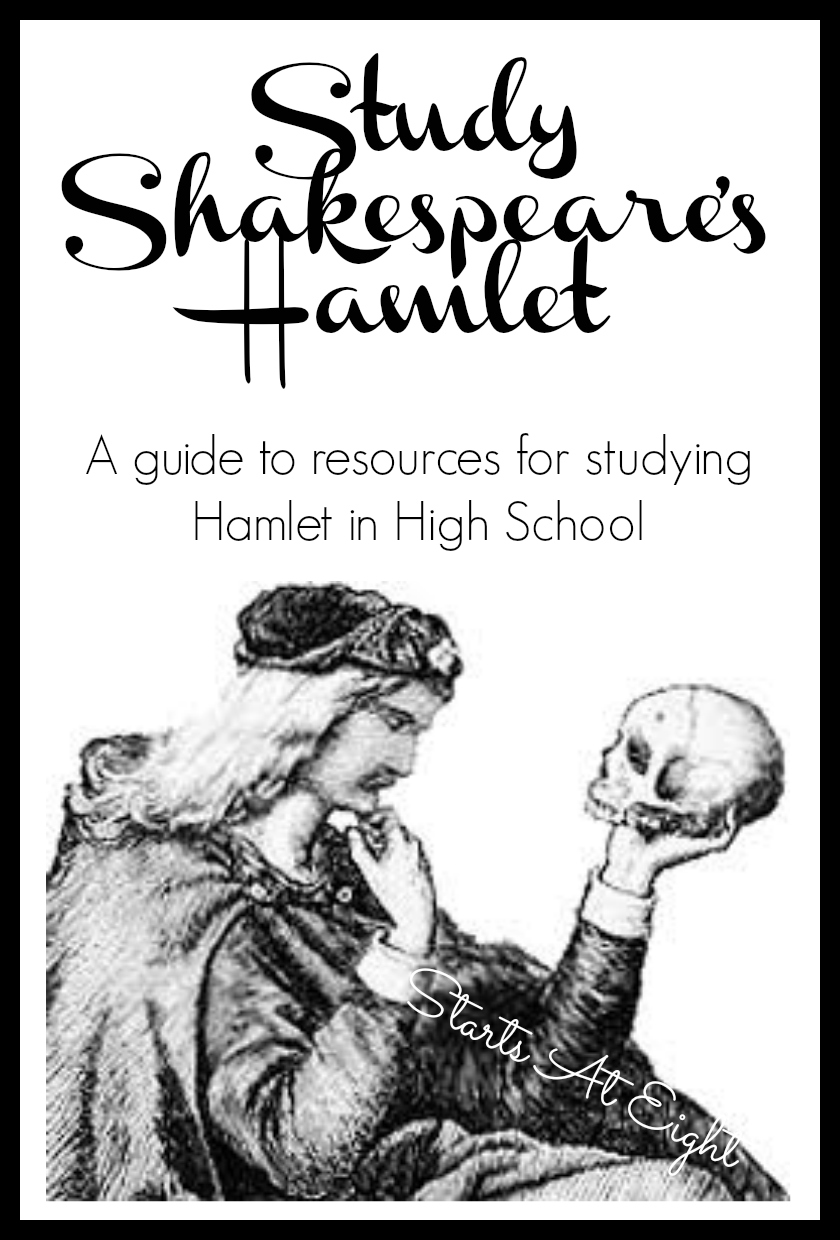 What is a tragedy?
In a tragedy, the main character is doomed by a singular fatal flaw. Shakespeare's tragedies feature a wide array of flaws, and these flaws.....
Posted by Michelle Osborn on
  Welcome to Yellow House Book Rental! We are primarily a homeschool curriculum, rental service. However, we offer a variety of services. You can compare each one, at Yellow House Book Rental, and decide which is best for your family. **This post contains affiliate links and we will be compensated if you make a purchase after clicking on affiliate links. Thank you! (This blog link was damaged. We are working on recovering the entire blog post. Thank you for your patience.) William Shakespeare, often called the English national poet, is widely considered the greatest dramatist of all time.  It is believed he was...
Posted by Michelle Osborn on
Playing with Plays is one of the best ideas I have seen for introducing children and youth to Shakespeare and other well known playwrights. Most students are not interested in learning about Shakspeare, let alone reading one of his plays! This will change if you take part in Playing with Plays! 
These melodramatic plays are 15- 20 minutes long and each book includes scripts for three group sizes for 8-22+ actors. Although these are very short interpretations of the actual plays, there are actual lines...... 
Posted by Michelle Osborn on
"The best way to learn is to have fun. All you need to do is open the door and the children will step through." - Brendan P. Kelso
This is so true of Playing with Plays. Whether you chose to perform a Shakespeare, Dickens or Robert Louise Stevenson play, your kids will have a blast. These plays are written in a way that the students will learn and laugh all at the same time.
There are three options, for three different group sizes, from 8-22+ actors. Each play lasts 15-20 minutes. The plays are intended for pure fun... continue reading